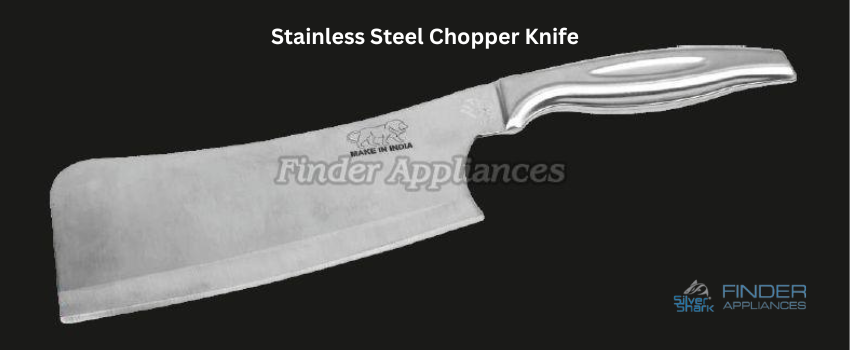 The taste of the food is dependent on the veggies and ingredients that are chopped and cut effectively. Therefore, correct chopping is necessary for perfect food, and for chopping perfect knife is required. The knives are available in different ranges from small to medium and large. These stainless steel knives are manufactured with good quality.
They are good at handling and holding. Stainless steel is produced from an alloy of chromium, iron, and carbon. Therefore, stainless steel is good for stainless steel chopper knives that have excellent shining.
These stainless steel knives are strong, durable, and sturdy that gives comfort for holding and protection from moisture against rusting. Several Stainless steel chopper knife manufacturers are offering quality knives at affordable rates. Due to excellent grip, the risk of cutting is reduced and gives excellent chopping of vegetables and fruits. Here are some of the benefits of stainless steel knives are listed below.


Ease of Use
This stainless steel chopper knife is easy to use and can be sharpened easily. Due to its soft composition, the sharpness of the knife can be increased without delaying and cutting off hands. However, stainless steel knife is made from premium quality materials that have excellent edge-cutting technology for better performance.


Resistance surface
Stainless Steel Chopper Knives can withstand rust and corrosion against steel. The layer of chromium present in the stainless steel protects it from hygienic conscious material for kitchen knives. Thus, stainless steel knife protects the food from getting contamination and is also heat resistant. Thus, stainless steel knife is easy to clean and maintain.


Multi Functionality
Stainless steel knives have several applications. These knives can be used for professional kitchen and outdoor camping, hunting, and fishing purposes. These knives can be used in hospitals for their durability, and corrosion resistance. Due to its multi-functionality, stainless steel chopper knife exporters are getting orders from abroad for such excellent quality knives for various purposes.


Low Maintenance
This Stainless steel chopper knife has multi-functions and due to its durability and weather resistance, it requires low maintenance. The sharpness of the knife can be maintained for a long time and it does not require much sharpness. Thus, stainless steel knife has a smooth surface and non-sticky surface that helps cleaning process quick and easy.


High Strength
Due to the presence of stainless steel in knives, these knives are strong compared to other materials. These stainless steel chopper knives are corrosion-resistant and durable which helps the knives to be used for longer periods. These knives have a lesser thickness which makes them more economical. Therefore, these knives are strong and durable and can be used for various purposes.
So, we can conclude that stainless steel knife is available in different shapes and sizes, and are available as per the requirements of the customers. These knives are durable, strong, and require less maintenance. Thus, using these strong knives can chop and cut food accurately to give an excellent taste of food.
There are different types of food available for different purposes like chopping, mincing, and dicing that have better grip to chop the food easily. However, premium quality knives are widely used for chopping meat, fish, veggies, and chicken easily and effectively. So if you are looking for knives for chopping in your business, then look out for excellent Stainless steel chopper knife manufacturers for quality products.